It's all about what drives YOU!
It doesn't matter what your physical fitness level is, Inner Fire Endurance Sports was created to help everyone find that deep desire to take on a personal challenge to victory.
Whether you haven't been off the couch in 20 years, you are an experienced endurance athlete, or anywhere in between Inner Fire can help you succeed in whatever challenge you see fit to pursue
There are many different fitness avenues people take to attain their goals.  There are conventional gyms, CrossFit boxes, Boot Camps, and home gyms.  These all are perfectly good vehicles to attain success in a physical fitness journey.  The difference is Inner Fire uses Endurance Sports as our vehicle.
What are Endurance Sports?
Road/Trail Running - This includes challenges like a 5k, 10k, Half-Marathon, Marathon & Ultra Marathons.  Either on pavement or trails
Triathlon / Duathlon - This includes all distances of multi-sport events.  The traditional Triathlon includes a swim, bike and run in various distances.  Duathlon is usually Run, Bike and another Run, also in various distances.  There are also Aquathons, Aquabikes and Aquaruns available but somewhat limited.
Obstacle Course Racing (OCR) - These challenges, sometimes known as "Mud Runs" also have many different distances.  Anywhere from 5K to 13 miles but include obstacles that challenge the strength and persistence of the participant.
Cycling - Road cycling which can be road races, criteriums, or long distance cycling.  Mountain biking which is off-road (usually trail) and different distances.  Cyclecross which uses a bike that is a hybrid between a road and mountain bike and can include obstacles on an off-road course.
Swimming - Pool swimming usually covers distances between 50 and 1500 meters.  Open Water Swimming (OWS) usually takes place in an open body of water with different distances including marathon swimming.
Other Endurance Sports - Mountaineering, Adventure Racing, Kayaking, Snowshoeing, Cross Country Skiing.
 About Coach Brad in his own words: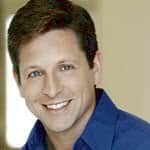 After years of being a work-a-holic, my blood counts were taken and deemed to be a little worse than normal.  My good cholesterol was down, my bad was up, my triglycerides were through the roof and so on.  I decided to start taking a boot camp class twice a week, and after some time I added a yoga class, and a little later a boxing class, and a little later I started running with a group.
This all came to a halt when I herniated my L5/S1 disc in my lower back.  The Orthopedist and neurosurgeon both said my long-distance running days were over and that I might be able to run a couple of miles slowly as a warm-up, but anything more than would be painful.
Well, that was numerous 5ks and 10ks, 40 half-marathons, 28 marathons, 32 sprint triathlons, 15 Olympic triathlons, 17 70.3 distance triathlons (Half Ironman) and 5 Ironmans ago.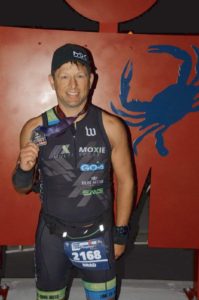 This came after extensive research in bio-mechanics, anatomy, and physiology, testing my theories and then applying them.  Obviously, my formula for reducing the impact on my back worked.
6 weeks after I completed my first Ironman Triathlon, I ran the Walt Disney World Goofy Challenge which consisted of a Half Marathon one day and a Marathon the very next day.  After that, a client of mine, Tara Belfi, named me the Iron Goof.
I started coaching in 2011 after years of experience in running and triathlon.  My original company was actually called IronGoof but I realized that the prefix "Iron", which stemmed from the "Ironman" brand and notably the triathlon, seemed to be turning away a lot of individuals whom thought I only coached Triathlon.
I really wanted to harness peoples desire to challenge themselves, step out of their comfort zone and accomplish something they may have never thought possible.  For this reason I changed the name to:
Inner Fire Endurance Sports
I am a USAT Level I Certified Triathlon Coach, a Healthy Running Certified Running Coach, a Lydiard Level II Certified Running Coach and an RRCA Certified Running Coach.  I am also certified in Personal Sports Nutrition and am working toward being a certified Obstacle Course Coach as well.
My clients tend to be new runners and triathletes in the over 40 age groups that are looking to finish their first endurance challenges, reach for that first podium finish or just strive to get better.  I get such a euphoric high, watching clients, and friends, cross that finish line. The smiles on their faces knowing they just conquered their goals feels so much better than crossing the finish line myself.